6 Simple Plumbing Tips from Your Friends at Rapid First Plumbing
Sooner or later, we're all going to have a plumbing issue of one kind or another. It doesn't matter if you've lived in your home for years or you're a new homeowner, those problems are going to crop up from time to time.
That said, there are a few things every homeowner should know about their plumbing system, and we hope the following tips will keep your plumbing issues to a minimum!
1) Know the location of your main water shutoff valve.
If a serious plumbing problem occurs you want to be able to cut off your water supply to prevent flooding and serious property damage. Find the location of this valve (possibly in your front yard), and if a special tool is needed to shut off the valve, you can purchase this tool at your local hardware store.
2) Use your toilets properly.
Only two things should be flushed down your toilet, human waste and toilet paper, and that's it! Napkins, paper towels, dental floss, female sanitary products, etc. should never be flushed down the toilet.
In this area, we don't want to get too personal, but to avoid clogging your toilet, it's a good idea to flush several times during a given sitting to dispose of waste. Yes, you're using more water, but multiple flushing breaks the waste into smaller loads and helps prevent toilet clogging.
3) Give your water heater a yearly checkup.
It's often easy to overlook your water heater and take it for granted since it's often placed in some out-of-the-way place, but it deserves attention. Sediment can build up in the tank, making your heater work harder and shortening its lifespan. If you don't want to do the job yourself, call an expert plumber to drain the sediment out of your heater and check its components to make sure all are in good working order.
4) Know the location of in-house shutoff valves and turn them off occasionally.
Your toilets and sinks have shutoff valves, so locate them and turn them off and back on occasionally. If you don't do this from time to time, the valves can become extremely hard to turn. So, keep them loose and easy to turn in case of an emergency by turning them off and then back on every few months.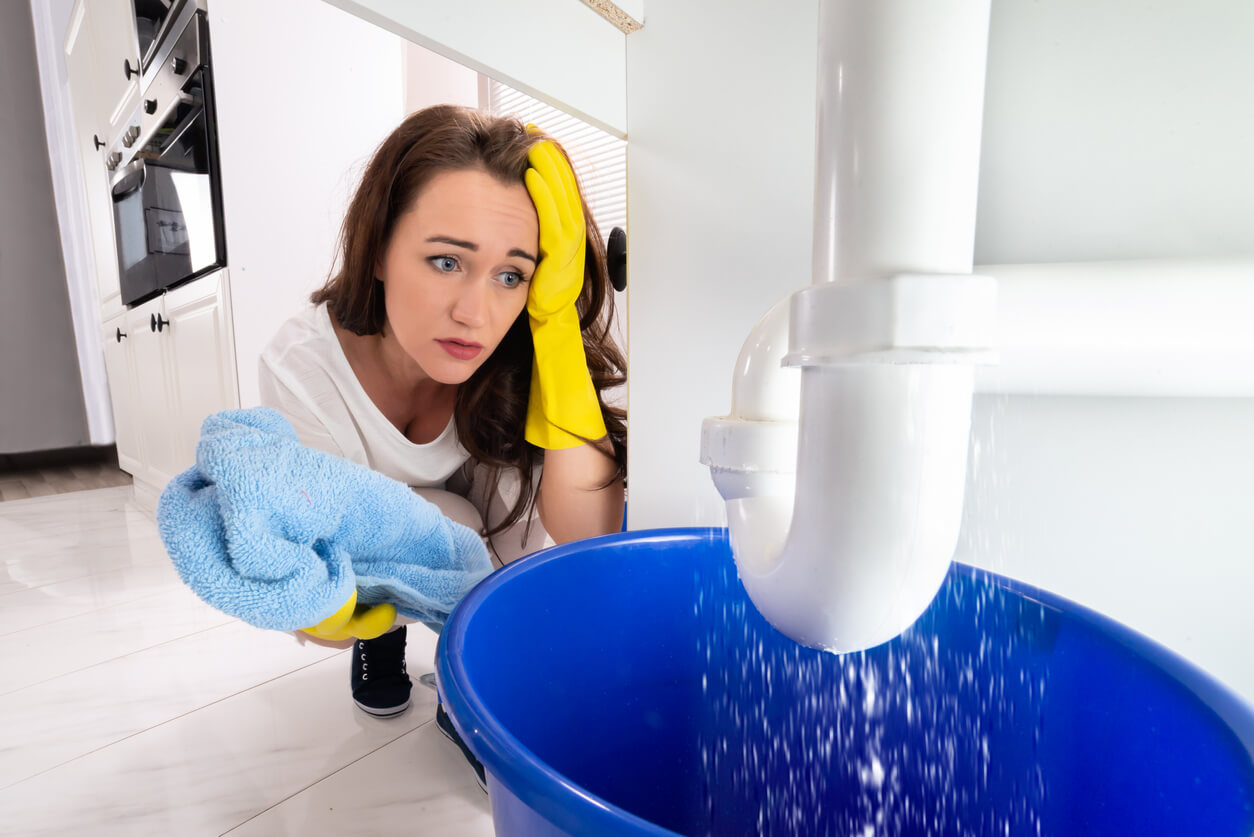 5) Check your washing machine hoses periodically.
Like your water heater, your washing machine is usually out of sight, but those water hoses should not be out of mind. Check them periodically to make sure they're not split and leaking, damaging your flooring and sheetrock.
6) Stop those costly drips.
A dripping faucet may not seem like much of a problem, but in reality, it can be a costly one! For example, a faucet that drips one drop per second wastes over 3,000 gallons of water in a year. That is roughly the equivalent of 180 showers, and that's also a lot of money out of your pocket! If you're not the DIY type, call in a professional to stop that costly drip.
Rapid First Plumbing – Your First Choice in the Greater Sacramento Area
We hope you find these tips for homeowners helpful. But when your best homeowner plumbing efforts fall short and you need professional help for a plumbing emergency, we hope Rapid First Plumbing will always be your first choice for plumbing service. We provide expert plumbing services in Sacramento, both residential and commercial services, and we're always ready to assist you.
At the first sign of a serious plumbing problem, just relax and call Rapid First Plumbing!